About the creator:  A mostly-retired physician, never-will-retire mom and wife, Kismet Collins loves the outdoors, children, dogs, fixing things and solving problems. Kismet had always blow-dried her hair using multiple traditional round brushes, the awkward technique where handles stick out every which way while cooling. While searching for a product that would ease her hair woes, she found Click n Curl and said she's loved it ever since!
Her idea: When drying her hair, Kismet would stand the barrels on her dresser. One day she was having trouble keeping the barrels upright, when the idea to make a stand came to her- a stand that would allow the user to arrange the barrels for quick pick up when switching from one barrel to the next! She took to her workshop in the garage and 30 minutes later had a working stand. But like many prototypes, she admitted her first wasn't very pretty so she went back to the garage. What started a simple piece of wood with screws driven into it, is now a genius platform with a user-friendly design that adjusts to all the Click n Curl barrel sizes.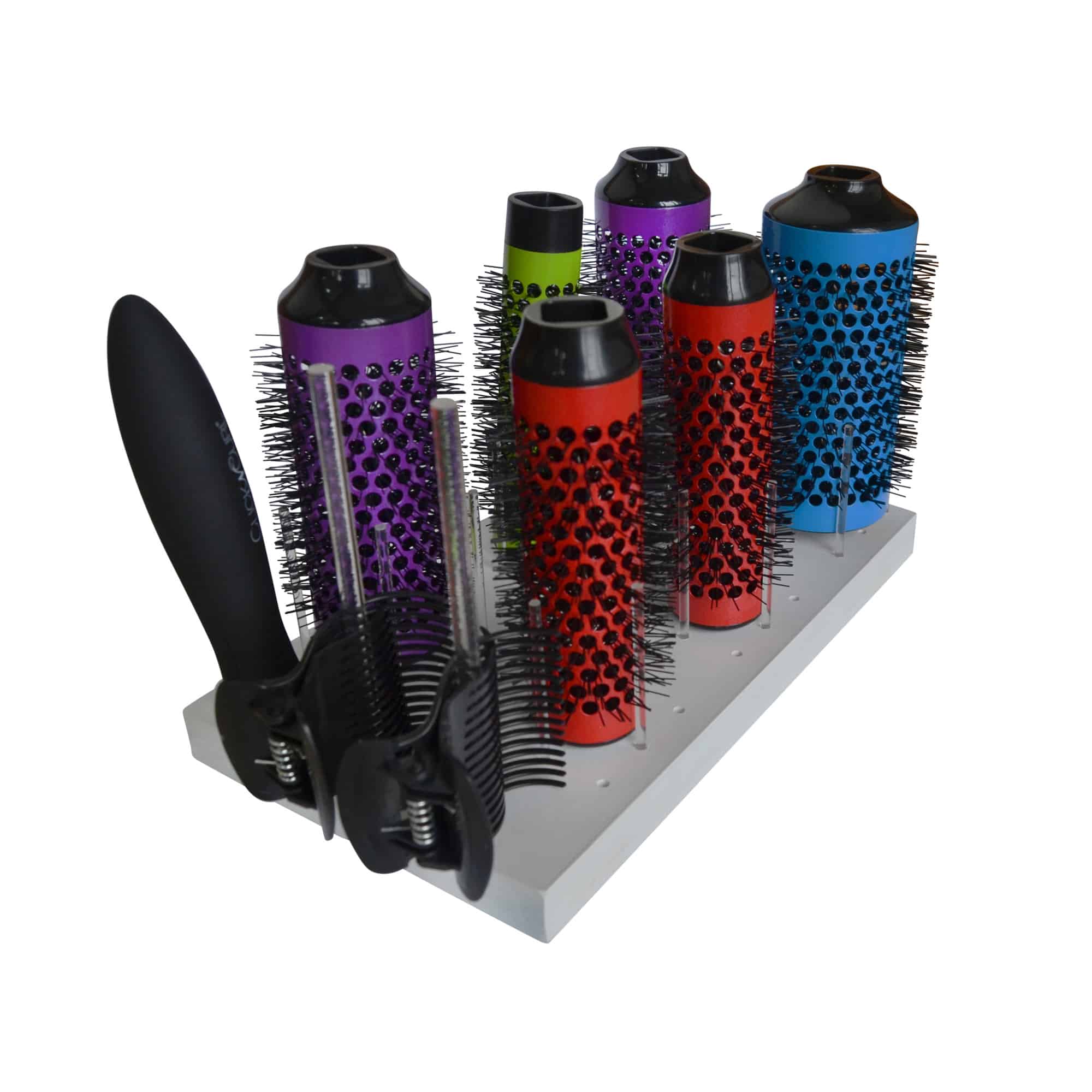 Holds and adjusts to all Click n Curl barrel sizes!
Easy to assemble!
Doubles as storage!
Comments
comments