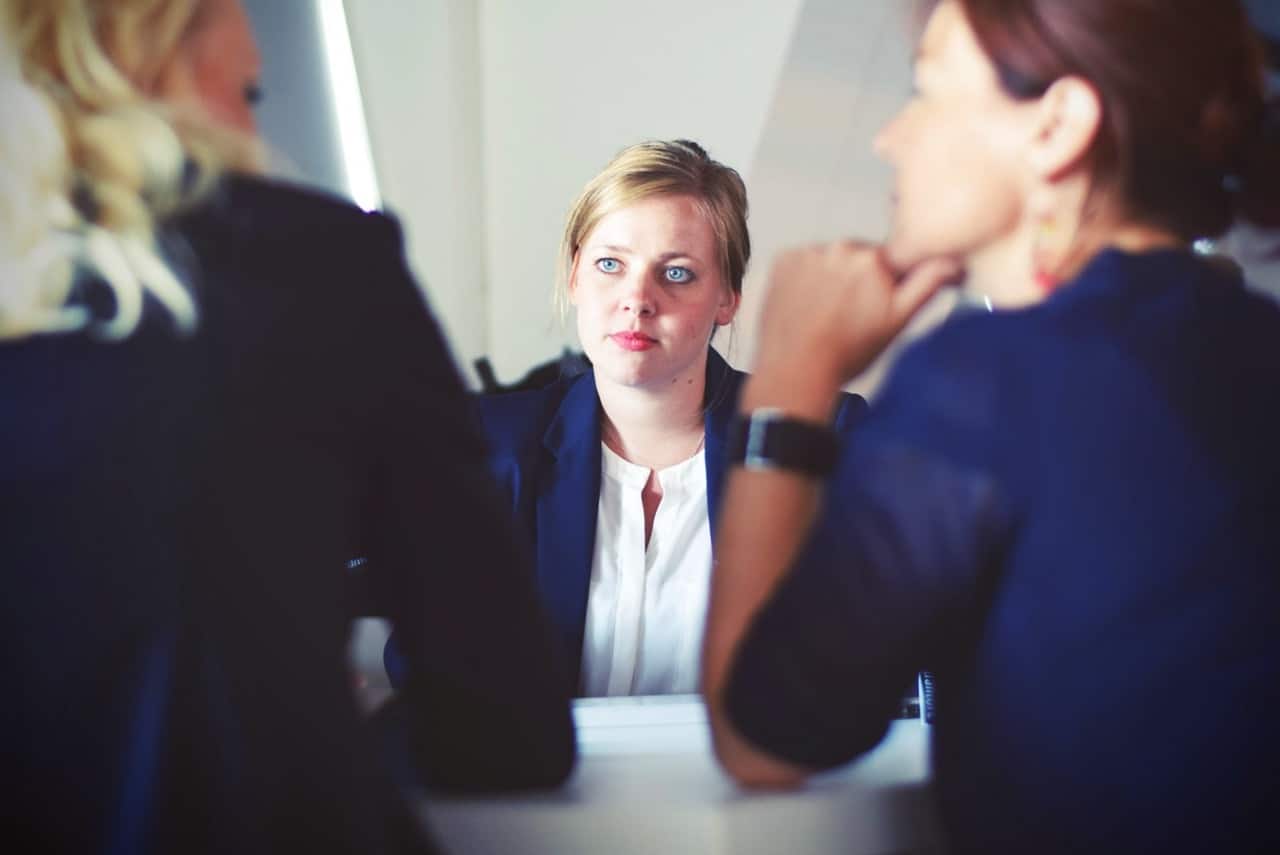 4 tips to look the part when you're the office newbie
Sometimes when you're 20-something, you feel like the office child. You ride this emotional line of feeling psyched that you actually landed a job, and yet, at the same time, feeling like that little freshman entering college all over again. Your co-workers seem to be sooooo far down that road of life and you're back on training wheels. Debra in accounting has an established family, her third on the way; Janice in HR just bought a vacation home…and the best small talk you can come up with is last night's Family Guy episode.
You can't help that you're young and you shouldn't wish the years away to play catch-up. But one way to nip the feeling that you're sucking your thumb is to alter your outer appearance. You don't have to change who you are, but playing dress up doesn't hurt.
Four tips to feel empowered in the office:
Update your wardrobe. I totally get that you're still living on Ramen post-graduation (it won't be forever; I promise) so look for those "Big Girl" items at a thrift store. Choose pieces that make you feel powerful. This could be a pair of cute (yet comfortable!) kitten heels. Ditch the yoga pants (I know, I know, they're so comfy…but there's a time and a place for them) in exchange for a fitted pencil skirt—it will give you a surge of confidence that will radiate around the watercooler.
Find a tailor. Once you've found those pieces, get. a. tailor. Since items like suits are a bit pricey, shopping second-hand will save you a ton of cash until you can afford the real deal. BUT those items need to fit YOU. A simple hem or two will polish your look.
Rock the adult 'do. Of the many words you hear in your first year of "adulting," is the term "blow out." It's the "thing" for every classy career woman. Basically, it's when a stylist blow dries your hair. But each salon visit for a blowout costs a whopping $40 and lasts, at best, five days. So, because math, if you were to get a weekly blowout for a year that equals…a whole lot of cashola. BUT you can still get that salon look with a product called Click n Curl. It's a blowout brush with detachable barrels that lets you create that same professional look at home with tons of volume. One set of Click n Curl ($39.99) vs. frequent trips to the salon? There's no price comparison. Click n Curl saves you time and money. Just think, you can use that saved that money to graduate from Ramen onto something like…whole grain pasta!
No? Too extreme? Too soon?
Watch your boss. When all else fails, mini-me your boss. What do they wear? How do they carry themselves? Playing pretend long enough will eventually change your mindset from feeling like the small office mouse to the big cheese.
You've worked hard for your degree, gosh darnit, and you've come so far! You shouldn't have to revert back to diapers because you feel a little uncomfortable. Let your mind, personality and style shine in your office!
*Click n Curl is available in four sizes: Extra Small (recommended for hair 3 – 7 inches long), Small (1.25 inch diameter; recommended for hair 4 – 7 inches long), Medium (recommended for hair 7 – 11 inches long) and Large (recommended for hair 11 – 15 inches long).
Comments
comments