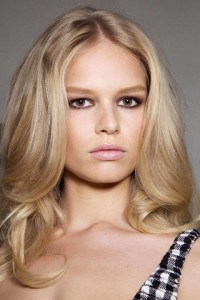 M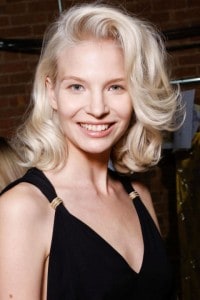 any style gurus are forecasting that the bombshell blowout will be extremely popular this spring.
There's a reason why movie stars adopt this style on a daily basis: the wonderful thing about this hairstyle is that it's flattering on anyone. The problem is that it takes an experienced hand to perfect this look. Movie stars may be able to shell out the big bucks for a personal stylist, but we know that most women don't always have the option to go to a salon and dish out the dough to look and feel like a million bucks.
Fortunately for those of us without an endless beauty budget, Click n Curl is the perfect tool to achieve this style!
Make your friends jealous of your gorgeous, full-bodied, luscious locks with these Click n Curl Bombshell Blowout Tips.
 Tips for your best bombshell blowout
1) Choose the right-sized brush for your hair length
For short to medium length (like the top right photo): Use a combination of the small (red) and medium (purple) brushes.
For medium to long length (top left photo): Use a combination of the medium (purple) and large (blue) brushes.
* Did you know that you can build your own Click n Curl value set? Customize your order with a mix-and-match set on our website here.
2) Begin styling when your hair is 80% – 90% dry
Letting your hair dry on the round brush is what will set the curl and body. If you're still new to the Click n Curl, start adding rollers sooner than later until you get the hang of it.
3) Use the right product
Whenever you style your hair with heat, it's important to use product to protect your hair and to ensure you get the desired results. We recommend a blow dry spray and light hairspray that is workable, brushable, and gives you bounce and holds the volume.
4) Make your bombshell blowout last longer
Wanna make your Click n Curl style last a day or two longer? Keep your hair dry when you shower, and use a volumizing dry shampoo when you style in the morning. Our product pick is a volumizer, a dry shampoo AND a texturizing spray. Using less product on your hair is healthier on your scalp and follicles AND your wallet. Learn more about our pick here: Blowpro Texture.
For more tips and tricks, we have several videos to give you a visual aid on the best practices for Click n Curl. Watch a video by our own Kim Nimsgern, CEO, for more tips and tricks using Click n Curl. Watch the video here. You can also view our youtube page for more videos!
Happy Curling!
Comments
comments