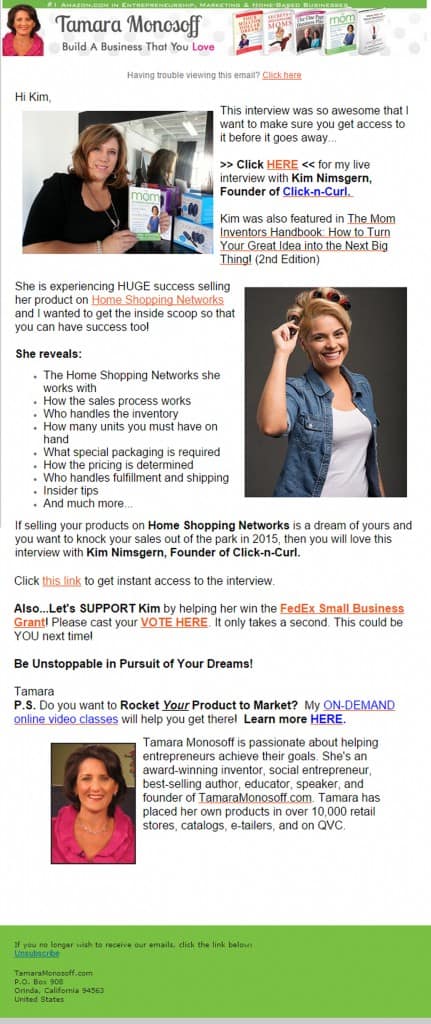 February 24th, 2015:   Click n Curl creator Kim Nimsgern was interviewed  by Tamara Monosoff, author of The Mom Inventor Handbook: How to Turn Your Great Idea into the Next Big Thing! (2nd Edition).
In this interview, Kim calls herself an "accidental inventor" and describes how she got the idea for Click n Curl. Kim and Tamara also talk about how to get your product featured on home shopping networks.
Listen to the entire interview here!
Comments
comments