Kim Nimsgern, inventor of Click n Curl,
has recently started looking for hopeful entrepreneurs.
With her connections, experience, and business savvy, she hopes to assist other brilliant inventors in developing new product ideas.
Read the Leader Telegram's coverage of this story, below.
If you or anyone you know has an exciting new product idea, please check out our inventor contact page here.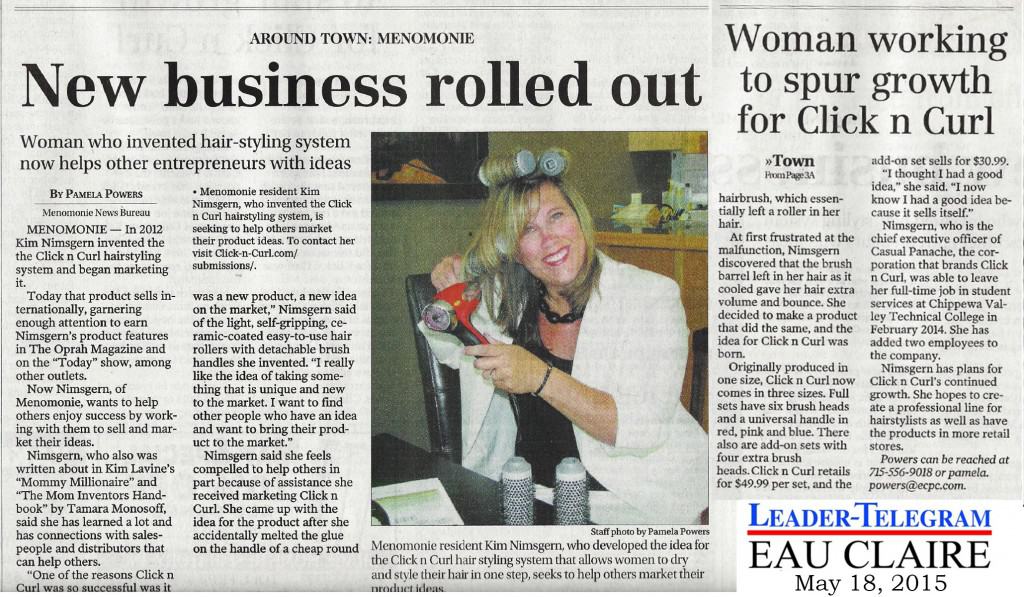 Comments
comments