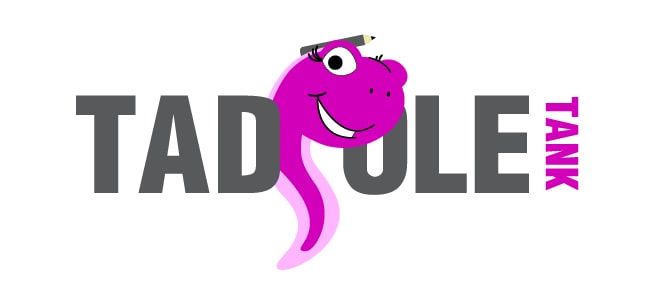 Tadpole Tank contest starts
Menomonie inventor makes scholarship for female student entrepreneurs
A Menomonie businesswoman will use a portion of sales from a hairstyling tool to fund a scholarship contest for Chippewa Valley girls who show a passion for entrepreneurship.
Kim Nimsgern, CEO of Casual Panache, created the Tadpole Tank contest to recognize business potential in young female students and provide some money toward their education.
"We've grown the company to a point where we can start thinking bigger than ourselves and would like to give back," she said.
Starting today, female students under 18 can submit to the TadpoleTank.com website a description and photos of themselves selling their goods or services. Nimsgern listed examples of student businesses including selling garden produce or baked goods, running a neighborhood lawn care service or dealing in handmade products like hair bows.
Beginning June 1, those who visit the website can cast a vote for the contestant with the best idea. Voting will close Aug. 26, and Nimsgern plans to award scholarships during September.
The grand prize will be a scholarship of up to $1,500. The scholarship money will come from a portion of sales of the Styl Styk — a hairstyling device marketed toward girls and young women that Nimsgern sells online.
In addition to votes, people buying the Styl Styk through the Tadpole Tank website can designate which contestant should get $1 from their purchase.
"Everybody walks away with something if sales are made through their profile," Nimsgern said.
Depending on the first year's success, Nimsgern said she would like to make it an annual contest.
UW-Stout business professor Anne Kelly Hoel asked Nimsgern to visit her entrepreneur classes last spring to talk with students at the university.
"She's such a successful entrepreneur, it's nice to see that," Kelly Hoel said.
The professor believes that prominent examples of female business owners has been a contributing factor in the rise of women-run business ventures that increased since 2009.
"There's been a large rise in female-owned businesses," she said. "Five times more women are starting businesses than any other demographic."
Research done by her students showed a 45 percent rise in new businesses created by women following the recession, compared to 9 percent overall increase in businesses.
In addition to the rise in female business role models and mentors, Kelly Hoel said the recession left people out of work, which led some to fearlessly pursue their own ventures. Also, lenders have improved access to capital recently, she said.
Nimsgern launched her invention — the Click n Curl hairstyling system — in summer 2012 after getting help from UW-Stout students with fabricating and making a prototype.
The hairbrush with detachable heads that creates a "blowout" hairstyle is sold on its own website and in professional salons, as well as Amazon and online stores for Target, Kohl's and Macy's.
"If I have been able to turn my idea into what it has become in the Chippewa Valley, I want to encourage these kids to start thinking big while they're young," Nimsgern said of the Tadpole Tank contest.
Contact: 715-833-9204, andrew.dowd@ecpc.com, @ADowd_LT on Twitter
Source: http://bit.ly/2jY561a
Comments
comments