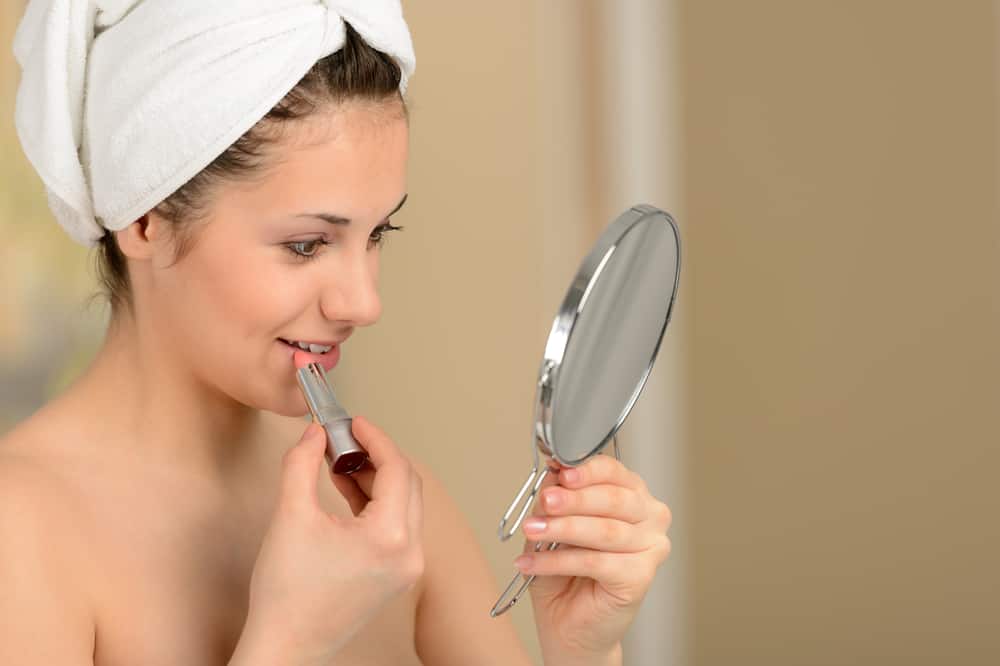 To apply makeup faster: Keep it simple.
---
Daytime makeup should be light and "barely there." 
Makeup Geek suggests picking your "top three most important things." Skip the rest.
In a pinch, enhance your best features.  This allows you "to focus on those parts of your face you want to highlight," says Makeup Geek.
Eyes
---
Apply mascara and a splash of light eye shadow.
Save the elaborate eye makeup for evening, when the light is dimmer and you need more definition.
Eek! Dark eye makeup in bright lighting can make you look older.
TIP: Clean your mascara brush the night before.
Your mascara will coat much quicker and more evenly.
Skin
---
Rinse your face with cold water.
This wakes up your skin, tightens your pores and reduces surface oil.
Use foundation to even out your skin tone only if you need it. 
TIP: Save even more time. Wash your face in the shower beforehand.
Touch Ups
---
It's unnecessary to apply all your makeup at home.
Example: if you drink coffee, don't apply your lipstick until later.
TIP: Pack a small makeup bag that fits in your purse for touch-ups at work.
Comments
comments